by Ganesh Sahathevan 
It has been previously reported by this writer:
Part of the funds said to be stolen (from 1 Malaysia Development Bhd, a Malaysian SWF)  is said to have found its way to the personal accounts of the Malaysian Prime Minister Najib Razak. In his defence he has said that a Saudi family had sent him a donation of US$ 681 million, via Wells Fargo Bank of New York, using a BVI company (since liquidated) called Tanore Finance. No one is buying the story, and to make matters worse Najib's deputy Ahmad Zaid Hamidi and other ministers have said that the money was only part of what the Saudi benefactor had provided Muslim groups throughout the region, including Muslim separatist in Thailand and the Philippines who have been waging guerrilla warfare against the majority in those countries.
The Malaysian Government has since gone further and insists that the  Saudi family concerned is in fact the  Saudi Royal Family, then headed by the late King Abdullah.The Malaysian Government says King Abdullah and the Al-Sauds provided that funding in an attempt to ensure their new enemies, the Muslim Brotherhood, did not gain a foothold in Malaysia. The BBC quoting unnamed "Saudi sources" has confirmed  the Malaysian Government's story,and that King Abdullah himself approved that funding.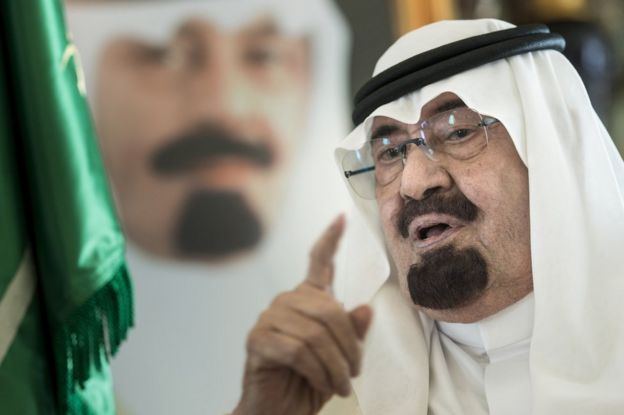 Given the history of Muslim separatist wars in South East Asia and given the OIC and the Malaysian Government's support for the armed separatists it can be assumed that the Al-Saud's ,the OIC and the Malaysian Government are not entirely opposed to jihadi activity.The opposition to the Muslim Brotherhood and ISIL is not so an opposition to jihadism but rather to groups who threaten the rule of the incumbents.
It is now for the Al-Sauds to clear matters with regards the Malaysian revelation. Then again, perhaps the Malaysian Government is using the cover of Saudi  history of funding jihadis   to justify its allegation, which provides a convenient cover for a what is probably a theft. 
END